Matt Heath: My revenge on United Airlines
Section

Publish Date

Wednesday, 3 May 2017, 10:17AM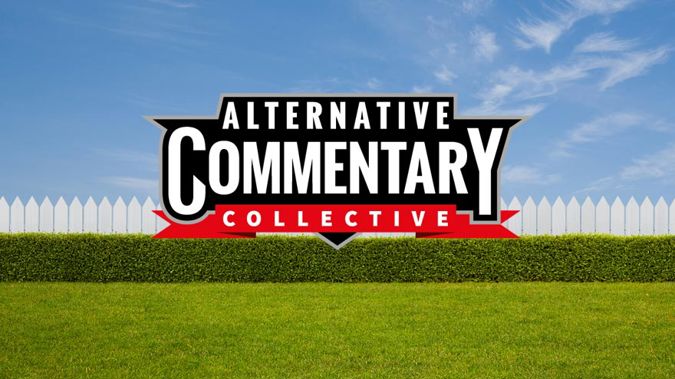 Air New Zealand has topped the AMR corporate reputation index for the second year in a row and is now No1 in Australia too. No surprise. Air New Zealand is a bloody great airline.
The look, the feel, the service, the people, the entertainment - a comparatively small airline that's highly rated around the world.
From their black, white and sometimes purple or turquoise colour scheme to their red and white wine pouring, they make us proud as a nation. Not to mention their uplifting Northland hitchhiking swimming and safety video and crews' willingness to get you a pen so you can fill in your arrival cards.
What a bunch of great New Zealanders.
Sadly, last week after a fantastic Air New Zealand international flight I was forced to deal with United Airlines. Service in the United States is generally great across their bars, restaurants and hotels. But for some reason their domestic airlines stink.
Who knows why they treat people like they do? Maybe it's the margins, maybe it's the punishing security, but more than likely it's the lack of tips.
The storm over the violent removal of a doctor from his seat was still raging last week when I approached the desk. You would think they'd be on good behaviour. Instead this woman seemed hugely annoyed that passengers exist.
She hated me for being in front of her. But more so for being an Air New Zealand passenger. She was furious about the "sharing" the two airlines were doing. She had nothing good to say about the Koru Club. Worse, she referred to the lovely people I had just been dealing with at the Air New Zealand desk as "incompetent".
My blood was boiling.
But you can't be seen to be angry on planes or at airports. You'll end up in a Ben Stiller Meet The Parents overhead locker mess. Sometimes to get where you're going you just have to take the abuse.
So, as she attempted to humiliate me, as she made it clear she didn't know how to do her job, I swore to myself I would get my revenge cold. I would return home and write a cowardly article about the incident. Instead of confronting her I would use this forum to slag her off. Here I go.
"But you can't be seen to be angry on planes or at airports. You'll end up in a Ben Stiller Meet The Parents overhead locker mess."
Woman at that United Airlines counter you are a horrible person. A punisher, a slow-moving, rude knob. The exact opposite of all the great people I dealt with when I was finally back on our national carrier. United Airlines woman, I do not like you.
Air New Zealand would never treat anyone like that.
Take their "unaccompanied minors" system. It's a joy to use. The friendly staff wristband your kids, tag them and track 'em for you. Progress updates are automatically sent to your phone. They look after your beloved offspring better than you do, get them on the plane and deliver them where you want them to be.
There is nothing better than safely and comfortably dumping you children on people you trust. They're happier on the plane without you and you're happy not to be on the plane with them. It's win win.
There are a lot of great things about this country. The mountains, the beaches, the pies. We're the best at computer-generated effects, rugby and milk. We were the first up Everest, we have a Dame who can hiff a heavy ball a long way and we split the atom. But one of our greatest successes soars above our heads. Air New Zealand.
So fly with them, dump your children with them and avoid the other bastards if you can. Especially that particular stupid lady at the United Airlines counter.

This article was first published on nzherald.co.nz and is republished here with permission.