Believe In The Leave this Summer and win!
Section

Win,

Publish Date

Thursday, 19 January 2017, 8:56AM
Forget about humiliating yourself trying to catch a 6 at the cricket this summer…you risk looking like a dick when you drop it and if you catch it you win NOTHING!!  A classic lose – lose situation for all involved.
So THIS SUMMER thanks for The ACC and Mammoth it's time to #BelieveInTheLeave.
Shoulder arms, know where your off stump is and channel your inner Steady The Ship and let those 6's sail through past your imaginary off pole.
All you have to do is simply grab a limited edition Steady The Ship captains hat, shoulder arms to a 6 live at the ground with the full STS florish and you can win a share of $3,000 cash!
To get your FREE and exclusive STS captains hat simply register below and we'll send out 10 a day for rest of the summer!!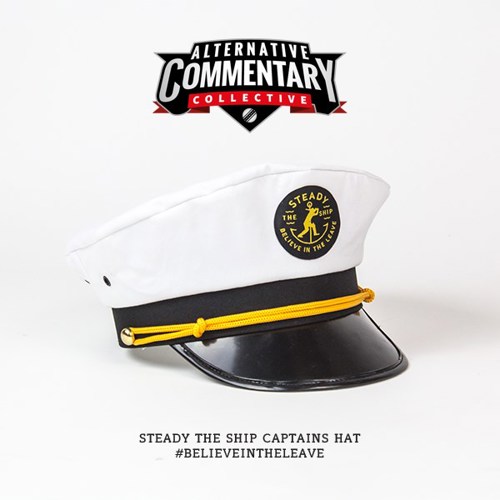 PLUS win them on the ACC & Mammoth Facebook page or come and say g'day to The ACC chaps on match day!
If you can't wait then grab yours NOW from Mr Vintage
Dream Big #BelieveInTheLeave this summer New Zealand!