Manaia's Mad Mondee NRL Top 5 - July 13 2020
Publish Date

Monday, 13 July 2020, 3:28PM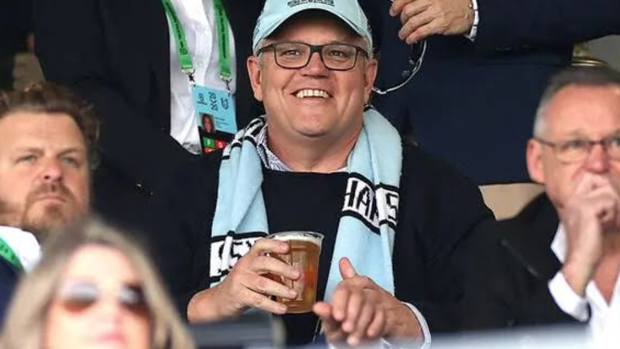 Manaia Stewart with the Top 5 best, worst & weirdest moments from the NRL over the weekend!
#5 Warriors Robbed
On Friday night the referees awarded only 5 penalties. All 5 however were awarded AGAINST THE WARRIORS. The Wa-Wa's are no stranger to one-sided reffing but 5-0 is egregious (11 point word score in scrabble). I know we sound like a broken record complaining about the refs but add to that the blatant Try that was overruled by the bunker and the Warriors faithful definitely have a leg to stand on. At this point, it feels like the Warriors need to win games by 12 or more to account for the ref/bunker disadvantage. Still though, at least we have a bloke that can do this...

#4 ScoMo On The Schooners
Easy to forget that Australia's bush-fires happened this year. Especially if you were on holiday in Hawaii while it happened. Now with Victoria staring down the barrel of another 6-week lockdown, Australia's illustrious leader chose to spend his Friday night on the Johnathan Thirst-ons!
#3 Blinding Lights
Nathan Cleary missed the first round of the NRL restart due to a ban for breaching lockdown. He claimed he only had one or 2 "friends" around - a photo of him and 5 girls proved that was false. He said they were only there for a minute or 2 - this video proved that was also a lie.
This weekend a Penrith fan makes #3 for showing up to the game just to do this...

Honourable Mention: Horny Vaughany
The big fella had himself a weekend caught here re-arranging the tackle in the changing rooms:
This is also what I look like while writing this...

#2 Pappy The Hedgehog
This was without a doubt try of the week. Not because the bloke fielded a kick, turned 90 degrees at full tilt and bolted the length of the field for a meat pie, but because he did it looking like Sonic with a FRESH Mullet!
It's not the first time he's done it either...



#1 Staines Massive

Shout out the Staines Massive. 19-year-old Charlie Staines bagged 4 Trys on debut for Penrith.
A wounding (n. group of wounders) of his best mates were parked up in the corner of the stands watching their mate run in Try after Try in what was a fairy-tale debut. Sources say those boys are still on the piss at the time of publication.
Words by Manaia Stewart - Please direct all hate to @mana_cuz on Twitter