Manaia's Mad Mondee NRL Top 5 - July 20 2020
Publish Date

Monday, 20 July 2020, 3:28PM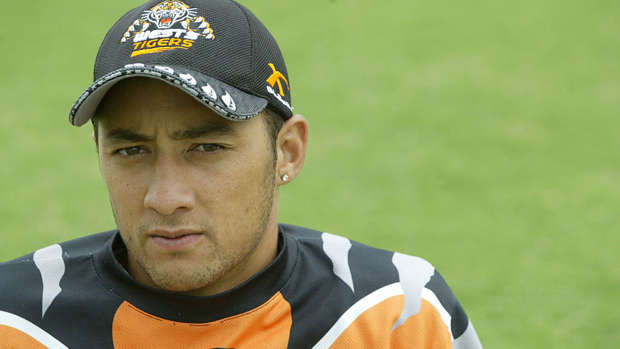 Manaia Stewart with the Top 5 best, worst & weirdest moments from the NRL over the weekend!
#5 The Warriors Won!
Not a typo. With just a couple of minutes remaining, Roger Tuivasa-Sheck's mum called out from the window in her kitchen and said everyone had to come in and set the table for dinner. So RTS called "Last Try Wins" and shortly after Wade Egan crashed over for the match-winning try. History may not see it that way but the streets will remember.
#4 FALCON!
Karl Lawton has been an absolute hero for the struggling Warriors. Originally picked up as a hooker (GTA style), he has since filled in at centre, in the halves and this weekend at Lock. And he's done a good job, but maybe all that moving about contributed this out of position play. Look I feel bad for including this one but a Falcon this good can't go unmentioned!


#3 Wayne Bennett
In case you missed it Stephen Kearny is not the only coach to get the mid-covid axe. Bulldogs coach Dean Pay (great name) elected to resign with his team baked to the bottom of the tin that is the NRL standings. Bunnies coach Wayne Bennett, when asked if he'd reached out to Pay gave us this gem...
#2 Warzone Victory
A pink-hot Panthers team now sits at the top of the table after this weekend's win. And it's no surprise with a stacked team - including son of former Warriors star Ivan Cleary and Tik-Tok superstar Nathan Cleary. Cleary makes the Top 5 this week for memorizing an entire playbook ON TOP of this ridiculous handshake with big Bill Kikau...
Honourable Mention: How Good Was Young Benji?!
#1 Big Boy Season
This season has been a godsend for the husky gentleman. Big Boys across the league have been pulling off superhuman feats since the restart, giving hope to Fun-Loving blokes on both sides of the ditch. Check out the footwork on Big Papi Josh Papalii.
Or how about this sickening, meat-on-meat collision from our own Wa-Wa's (was not a penalty btw)...
It's #BigBoySZN and as a bloke who has wintered well myself, I'm here for it.
Words by Manaia Stewart - Please direct all hate to @mana_cuz on Twitter