Manaia's Mad Mondee NRL Top 5 - September 21 2020
Publish Date

Monday, 21 September 2020, 6:09PM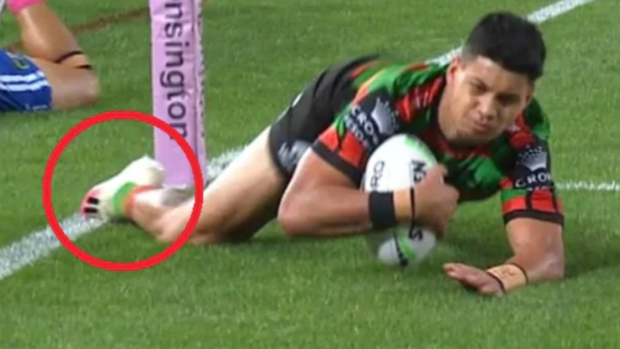 Manaia Stewart with the Top 5 best, worst & weirdest moments from the NRL over the weekend!
#5 Incognito
Alright, this one was from last week but it was too good not to include. The Warriors playoff hopes were dashed last weekend and I don't think I was in the right headspace to be writing one of these when I did last Monday. Might explain why I missed (or repressed) this video from last week!
#4 Ricky Blows Up Deluxe
One of the greatest joys for me as a Warriors fan this year has been watching coach after coach lose the absolute plot at half time. And they have every right to. The Warriors have had to put up with more shit this year than any other team, so to come in and not blow them off the park drives opposing coaches batshit. Cue this week's victim Sticky Ricky:
Let's just be thankful he wasn't in his usual sideline seat or that bottle might've bounced off Jonneh Bateman's mullet.
#3 The Corpse Of Cam Smith
Dotted down for his 47th career try this weekend and while it won't set the history books ablaze, it did surpass his coach's total. And didn't he know about:
Bellamy may get fined for this (moral maze for the judiciary given it's aimed at his own captain) but I don't think he gives a shit.
#2 Silver Linings
The Warriors seemed to be lacking the twist on the end of their punch for the first half of the resumed NRL season. But their attacking footy has been outstanding in the last few weeks to the point where you expect Hiku to score this. He's in at #2 for just that. Chris Key bet me $10 Haiku was going to score at the start of this play and that's exactly what he did and Chris is outside his head if he thinks he's seeing a cent of that.
Honourable Mention: Innovation That Excites
Definitely applicable to the NRL, this from Barstool Sports is a real relationship-saver:
#1 Broncos Secure The Hardware
The Bulldogs pulled off a pretty unlikely victory against the Bunnies over the weekend, leapfrogging Qld in the process. With both teams very f*cking likely to lose this coming week, and with the Bronx point differential sitting at an unfathomable -340, they have all but sewn up the Wooden Spoon:
They're in at #1 on the countdown for the countless pundits who picked the Warriors to take the spoon home this year. 
Words by Manaia Stewart - Please direct all hate to @mana_cuz on Twitter