The latest world record the Black Caps have broken
Publish Date

Wednesday, 9 January 2019, 3:54PM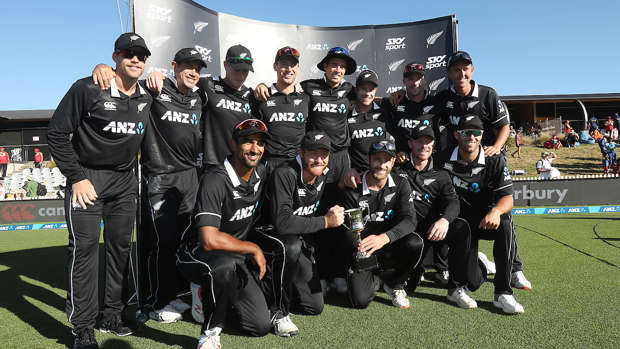 If it seems like every time you watch the Black Caps play they're breaking records, well that's because they are!

The latest record to fall at the feet of Steady The Ship and his collection of great New Zealanders is the most amount of runs scored in an ODI 3 match series.

They blasted Sri Lanka for 1054 runs in the 3 match series, which passed the previous record of 1053 held by India.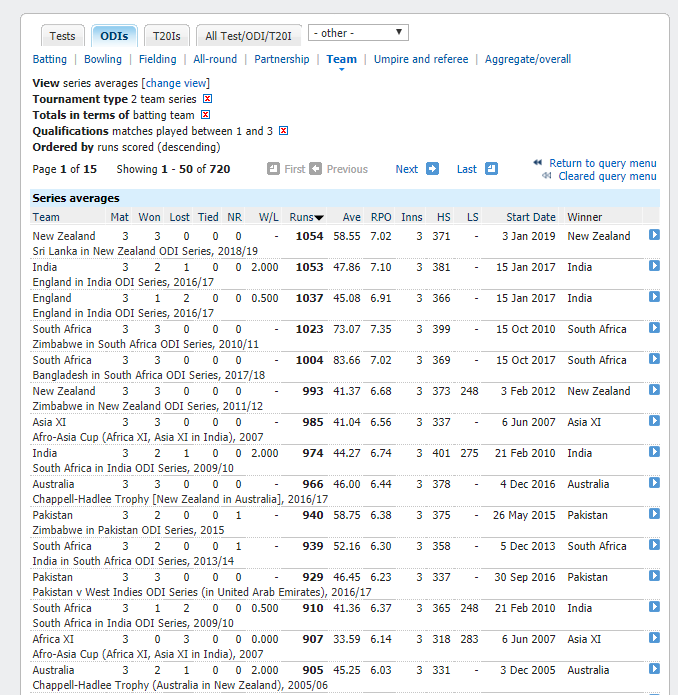 Image via Cricinfo

Enjoy these glory days New Zealand cricket fans!!!

Words by Joseph Durie - Please direct all hate to Joe_Ray_Me on Twitter