The ACC brings you LIVE & FREE Black Caps commentary all Summer!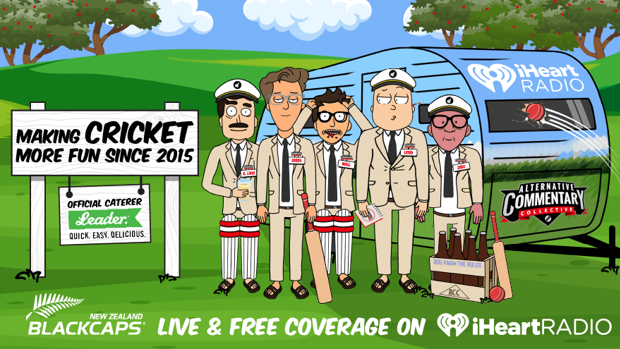 WEEEEEEE'RRRRRRREEEEEE BBBBBAAACCCCKKKKK!!!

The ACC is going back to where it all began. As the official digital broadcast partner of NZC, you'll hear live ACC commentary of all Black Caps games LIVE & FREE on iHeartradio this Summer!

That's right! Back on iHeartradio with no restrictions and completely unfiltered! What could go wrong?
Catch all the action LIVE & FREE streaming on iHeartradio from the Export Beer Garden Studio!
Brought to you by Leader NZ - The Official Caterer Of The ACC!
CHECK OUT & DOWNLOAD THE FULL SUMMER SCHEDULE BELOW





HOW TO SYNC YOUR TV TO THE ACC COVERAGE
- As the bowler is about to bowl and you hear the scuff Hit PAUSE on TVNZ
- Turn up our iHeartradio coverage loud and wait for the same sound of the bowler's scuff
- Hit PLAY on your TVNZ coverage and you'll be pretty close to being in sync!
Take your Radio, Podcasts and Music with you