There was a good old bench clearing brawl in the MLB today
Publish Date

Tue, 30 May 2017, 11:24AM
There was a good old bench clearing brawl in the MLB today
Publish Date

Tue, 30 May 2017, 11:24AM
SOURCE: ESPN

Today was the MLB's celebration of Memorial Weekend. 

The Washington Nationals & San Francisco Giants celebrated with a good old bench clearing brawl.

After Hunter Strickland hit Bryce Harper with a pinch, Harper charged the mound and "threw" his helmet at Strickland.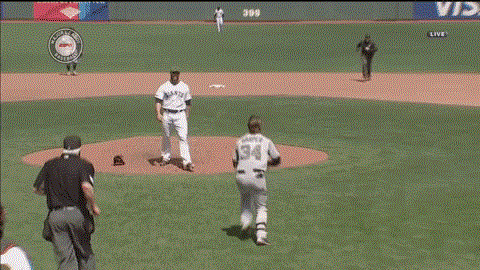 SOURCE: ESPN

The two exchanged a few missed punches before both dug-outs pilled in.