The Agenda - Cricket World Cup Special thanks to New World Beer & Cider Awards
Section

ACC,

Publish Date

Thursday, 23 May 2019, 9:44AM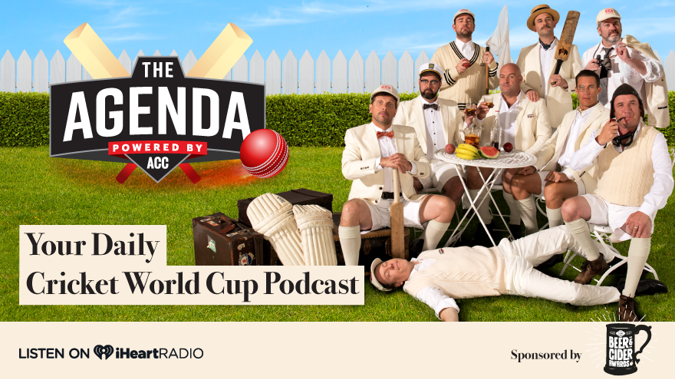 The Alternative Commentary Collective are teaming up with the New World Beer and Cider Awards to bring you, the Cricket World Cup Special podcast.
From Monday to Friday the ACC Boys will keep you up-to-date with all the cricket action.
Get your ears on the ACC Agenda by searching ACC on iHeartRadio or iTunes or wherever you subscribe to podcasts.
And get your lips around an award-winning beer or cider, with the top 30 brews from the New World Beer and Cider Awards, in store now at New World.
The Top 30 were selected by an independent panel of 16 judges, who tasted over 600 beers and ciders. What great New Zealanders.
So put down your run of the mill stubby, chuck out the goon sack and check out an alternative selection of interesting beers and ciders at New World.
Listen to the latest episodes below!