The Dulux Super Bash unfortunatley postponed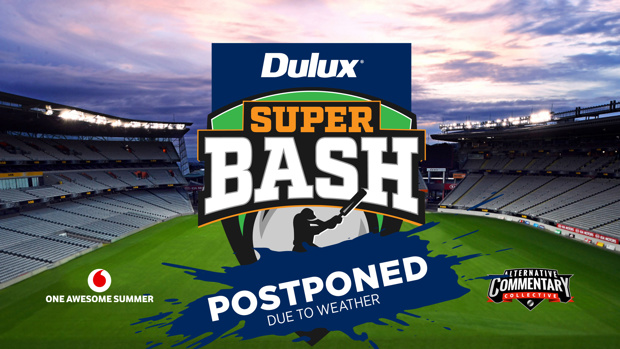 Sad news everyone... Due to weather – because cricket and rain don't mix, we've made the tough decision to postpone this Saturday's Dulux Super Bash. Keep an eye on our updates for details of the new date.

Ticket holders will receive an update from Ticketek shortly.


The Dulux Super Bash is back – possibly the greatest innovation in cricket since the pink ball! Cricketers of all ages and skill levels have the opportunity to emulate their heroes and see if they can clear the rope at one of the world's most iconic cricket grounds. After all, in the words of the Alternative Commentary Collective, "Mate – anyone can hit a six straight at Eden Park".

BUY YOUR TICKETS HERE!!! 
All spectators enter for free, bring your mates along to show them your talent!
Face six balls from the bowling machine and try your best to clear the rope – only sixes count, and only in the V!

Plus, Vodafone's One More Ball gives you an extra shot at a six on the day. Hit the red Vodafone ball for six and you'll win $100 cash on the spot, thanks to Vodafone.

Batting equipment kit will be provided to those that do not have their own.
Kookaburra bats and gear will be available to ensure there will be no blaming the equipment. Please note – all participants must wear full protective gear, including pads, a helmet, a box and covered shoes. It is recommended that you bring your own protective gear, however Kookaburra will supply a limited quantity, subject to availability.

CLICK HERE FOR TERMS & CONDITIONS
*Participants must wear cricket gear, including pads, gloves, box and helmet. Closed footwear must be worn to enter Eden Park. Entry to the event is subject to the Eden Park Conditions of Entry.
Take your Radio, Podcasts and Music with you