It's Your Funeral Mate
Publish Date

Fri, 13 Dec 2019, 12:04PM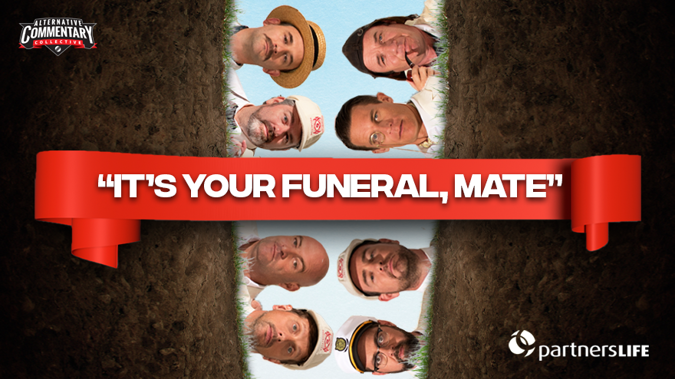 It's Your Funeral Mate
Publish Date

Fri, 13 Dec 2019, 12:04PM
The ACC have partnered up with Partners Life to give one ACC member the chance to receive their very own funeral at the conclusion of the Summer of Cricket.
In 2020 any ACC member that misses a match will get a funeral plan from their teammates. The ACC team will select, what they think, is their two best funeral plans. Then will ask you to vote for your favourite. The member with the highest number of votes will receive their very own full-scale funeral, that you at home can watch.
Partners Life the Official Life Insurer of The ACC team and great New Zealanders across the country.
FUNERAL OUTLINE
Jeremy Wells – Yet to be discussed
Mike Lane – Yet to be discussed
Leigh Hart – Yet to be discussed
Jason Hoyte – Yet to be discussed
James McOnie – Yet to be discussed
Scotty Stevenson – Yet to be discussed
Paul Ford – Yet to be discussed
Matt Heath – Yet to be discussed
Partners Life
Life won't give you warning when it's over!  But it certainly helps to plan for it…
Partners Life, NZ's leading life and health insurer, have teamed up with the ACC to help us navigate through one of life's trickier conversations… death. To find out more on how you can get life right, partnerslife.co.nz