Radio Hauraki's Boxing Day Hall Pass
Section

Win,

Publish Date

Wednesday, 24 April 2019, 10:01AM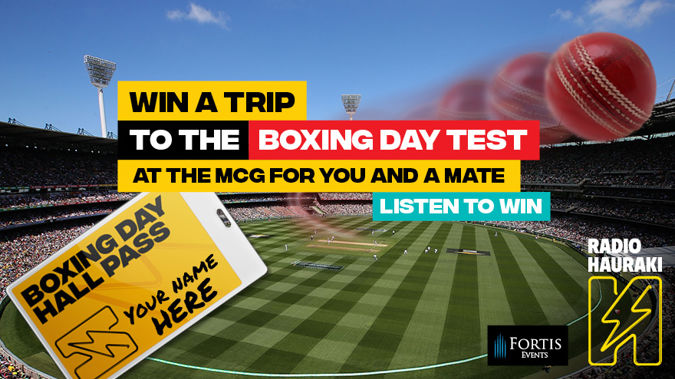 Introducing…The Hauraki Boxing Day Hall Pass.
A Hall Pass for you and a mate to the biggest sporting event of the summer…The Boxing Day Test at The MCG.
Flights, accommodation and tickets all thanks to the legends Fortis Events will see part of sporting history.
All you have to do is call through when you hear the cue to call, receive the Hauraki Boxing Day Hall pass, and then call through if you hear your name announced to activate your hall pass.
Keep Hauraki loud for details and check out fortisevents.co.nz for all the details in getting yourself there.