Win $500 worth of Dulux products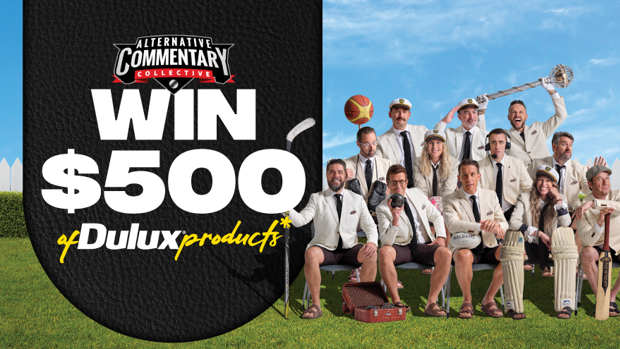 Heading to a Blackcaps home game this summer? ALL SUMMER we'll be giving away FREE Dulux Steady The Ship Hats before each Blackcaps home match.
Make sure you listen out on ACC Blackcaps commentary on Spark Sport and follow ACC socials for details on where The ACC street team will be in the city of each home match in the lead up to the game.
AND you'll go in the draw to win $500 worth of Dulux products by simply sending The ACC and Dulux a pic of you in your STS hat when you visit The ACC promo team before each match! Make sure you tag @duluxnz and @theaccnz to enter
You will find the Dulux Steady The Ship hat giveaways before the below games:
· WLG: NZ v India T20 , 18th November 2022
· TRG: NZ v India T20 , 20th November 2022
· NPE: NZ v India T20 , 22nd November 2022
· AKL: NZ v India ODI , 25th November 2022
· WKO: NZ v India ODI , 27th November 2022
· CHCH: NZ v India ODI , 30th November 2022

· TRG: NZ v England, 16th February 2023

· WLG: NZ v England, 24th February 2023
· TRG: NZ v Sri Lanka , 9th March 2023
· WLG: NZ v Sri Lanka , 17th March 2023
· AKL: NZ v Sri Lanka , 25th March 2023
· CHCH: NZ v Sri Lanka, 28th March 2023
· WKO: NZ v Sri Lanka , 31st March 2023
· AKL: NZ v Sri Lanka , 2nd April 2023
· DUN: NZ v Sri Lanka T20 , 5th April 2023
· QTN: NZ v Sri Lanka T20 , 8th April 2023

CLICK HERE FOR TERMS & CONDITIONS
Take your Radio, Podcasts and Music with you