Brendon McCullum "Test cricket won't survive"
Publish Date

Monday, 14 May 2018, 10:51AM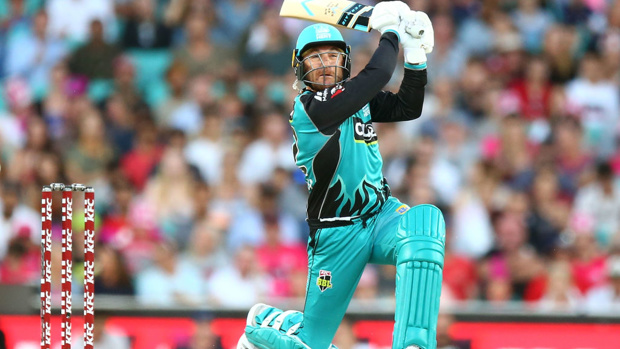 Former Black Caps skipper Brendon McCullum says test cricket is dying due to the rising popularity of Twenty20.
McCullum played 101 tests for New Zealand before retiring from international cricket in 2016. He sits second in the all-times run scoring list for New Zealanders in test cricket and is the only Black Caps batsman to score a triple century.
He continues to play the Twenty20 form of the game, currently plying his trade in the Indian Premier League with Royal Challengers Bangalore.
The 36-year-old told Cricket Monthly that interest in the five-day format is waning and it doesn't have a future.
"I firmly believe that test cricket won't be around in time, because there's only so many teams that can afford to play it."
"I'm also a realist that people are turning up and watching T20 not just at games but also on TV - society's changing, isn't it? People don't have four or five days to commit to test cricket. They might watch the first session, and the last session on day five if it's tight, but they're not going to then you strip it back a level as well and you think domestically, how can teams around the world afford to even exist?"
McCullum predicts a huge shift in the game where franchises will have the say over whether players will be allowed to play internationals.
"Long long-term, I see a T20 franchise as owning players, and I don't see them releasing those players to play for their nation in a test match," McCullum said.
"I don't buy that you need residual [test match] skills to be able to then transfer into T20. To me, they're played with the same instruments but they're completely separate games. I think once we do separate it even more, then the skill level of T20 cricket will go to a whole new level altogether."
McCullum's Royal Challengers currently sit in seventh place on the IPL standings with four wins from 11 games.

This article was first published on nzherald.co.nz and is republished here with permission.