Michael Schumacher's friend gives update on "most horrific situation"
Publish Date

Thursday, 23 March 2023, 12:18PM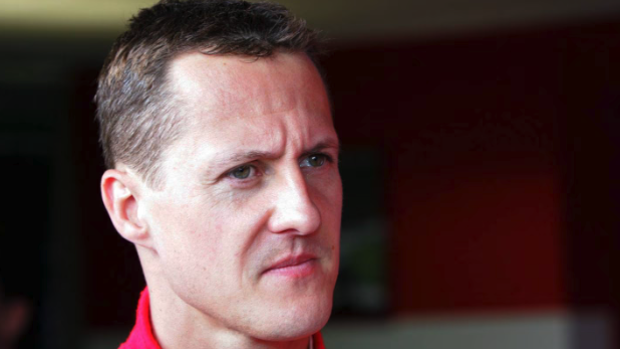 A friend of Michael Schumacher says his wife Corinna has lived like a 'prisoner' in the 10 years following his near-fatal brain injury.
Schumacher suffered the injury when skiing in the French resort of Meribel in December 2013. His condition has been shrouded in secrecy for the past 10 years, thanks mainly due to Corinna, who has vowed to protect his privacy as he recovers at home in Lake Geneva, Switzerland.
Eddie Jordan, a former boss of the seven-time Formula One champion, said it's a horrific situation for the Schumacher family.
"This was the most horrific situation for Mick and Corinna," Jordan told The Sun Online.
"It's been nearly 10 years now and Corinna has not been able to go to a party, to lunch or this or that, she's like a prisoner because everyone would want to talk to her about Michael when she doesn't need reminding of it every minute."
Jordan said he hasn't been able to visit Schumacher with strict rules.
"[Corinna] has set out some rules, I know her very well and a long time before Michael Schumacher.
"She's a lovely girl and I knew her when she married Michael so there is a long history of good relations."
Jordan continued: "I made an effort to go see Michael in the early days and Corinna refused, and rightfully so because too many people wanted to go see him.
"Jean Todt was given the privilege to go see him because of how close they were from their time together at Ferrari which is completely understandable.
"I was not able to go see Michael and they said 'We love you Eddie and we've been involved with you for a very long time, but we do need privacy and safeguard of Michael'."
Corinna has been fiercely protective of her husband since the accident and revealed how the family — including the couple's son Mick and daughter Gina — have dealt with the traumatic situation over the past 10 years.
"Michael is here. Different, but he's here, and that gives us strength, I find," Corinna told Netflix documentary SCHUMACHER.
"We're together. We live together at home. We do therapy. We do everything we can to make Michael better and to make sure he's comfortable. And to simply make him feel our family, our bond.
"And no matter what, I will do everything I can. We all will.
"We're trying to carry on as a family, the way Michael liked it and still does. And we are getting on with our lives.
"'Private is private', as he always said. It's very important to me that he can continue to enjoy his private life as much as possible.
"Michael always protected us and now we are protecting Michael."

This article was first published on nzherald.co.nz and is republished here with permission
Take your Radio, Podcasts and Music with you