Mike Tyson will not rule out biting Roy Jones Jr. in comeback fight
Publish Date

Saturday, 21 November 2020, 10:02AM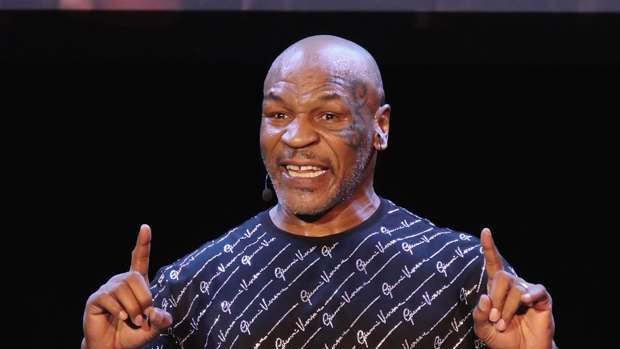 A week out from his return to the boxing ring, Mike Tyson has lived a career full of controversy.
After starting his career as a knockout artist with just four fights going the distance in his first 37 fights - including 17 first-round knockouts - Tyson lost to the unheralded Buster Douglas in Tokyo.
His life fell apart over the next 18 months, culminating with a rape conviction that saw him spend three years behind bars at the height of his career.
But while this all goes into the legend of Tyson, arguably the biggest moment of his career came in a moment of infamy in his second fight against Evander Holyfield, when he bit the ear of the heavyweight champion.
As Tyson looks to return to the squared circle for the first time since 2005 at the age of 54 against 51-year-old four-weight world champion Roy Jones Jr. next Sunday, the spectre of Holyfield hangs over the bout with the 58-year-old waiting in the wings for a potential trilogy fight.
Tyson lost the WBA heavyweight title to Holyfield in 1996 in their first clash, when Iron Mike was handed an 11th round TKO.
In the rematch between the pair, Tyson was again opened up by what he saw as deliberate head butts early in the fight and responded with a chomp that has overshadowed both Tyson and Holyfield's career.
Earlier this week Tyson, promoting the Jones Jr. fight, warned he wouldn't hold back if he was faced with dirty tactics.
"I say, 'No, never ever again' but I might do it again," Tyson told Fox News of the Holyfield ear bite.
"Well if he does what he was doing to get bitten, I would bite him again, yeah."
Although the pair have reportedly made amends for the infamous moment, the boxer known as "The Baddest Man On The Planet" remembered that he saw nothing but red in the moment.
"I bit him because I wanted to kill him," Tyson recalled of the incident.
"I was really mad about my head being bumped and everything. I really lost consciousness of the whole fight.
"It took me out of my fight plan and everything. Listen, good or bad, I'm not going to let anyone take my glory.
"So, I'm going to confront everything that I have to confront … Hey listen, I done it. I got to handle the responsibility of it.
"That was my glory. And I took responsibility for it."
This article was first published on nzherald.co.nz and is republished here with permission