Novak Djokovic granted injunction to prevent deportation from Australia
Publish Date

Saturday, 15 January 2022, 1:16PM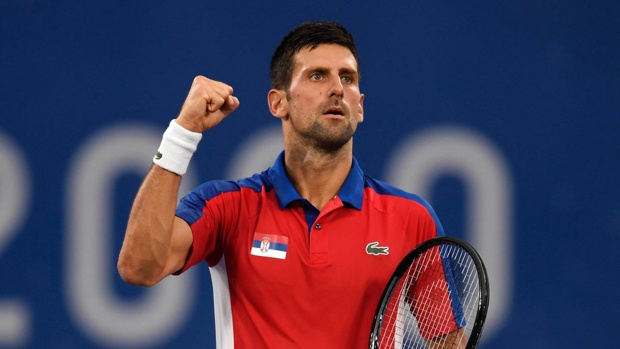 Novak Djokovic has sought and obtained an urgent injunction to prevent the government from deporting him following Friday's decision by Immigration Minister Alex Hawke to cancel his visa.
During a hastily scheduled late-night hearing in the Federal Circuit Court on Friday, Judge Anthony Kelly ordered that the federal government not take any steps to remove Djokovic from Australia before the tennis star's appeal is resolved.
Djokovic also cannot be detained until 8am on Saturday, when he will attend an interview with federal officials.
Following that meeting, Djokovic will be allowed to visit the offices of his lawyers to discuss his case, escorted by two Border Force officials, before being taken into detention.
And he can return to those offices on Sunday, when a final hearing on the matter is expected to take place.
Judge Kelly also said the case would be transferred to the Federal Court of Australia.
Djokovic's legal team, led by Nicholas Wood SC, had argued for the matter to remain in the Federal Circuit Court in the interest of resolving it as quickly as possible.
Mr Wood stressed that any legal proceedings would involve the "chewing up of time that is extremely precious, every minute that we have before the tournament commences".
The Australian Open, for which Djokovic is the number one seed, begins on Monday.
"I don't wish to be critical. The position we find ourselves in today is the product of being given reasons for decision material shortly after 6pm on a Friday. More than four days after the original decision was made," he said.
"We are where we are because of the time the Minister has taken. We are moving as fast as we possibly can.
Mr Wood said he wanted the matter to be decided in time for Djokovic to play on Monday night, should he succeed.
"Mr Djokovic may be scheduled to play on Monday night or Tuesday night. In those circumstances, we're very concerned about time," he said.
He said the grounds of appeal were narrower than in last week's hearings, and he did not expect cross-examination or subpoenas to be necessary.
Mr Wood estimated each side could make its arguments in under an hour.
Djokovic's initial visa cancellation at the hands of Border Force officials was overturned in court on Monday, but Mr Hawke still had the chance to exercise his extensive personal power as Immigration Minister, which he did after deliberating for most of the week.