Sonny Bill Williams and Blues stay in same hotel as David Warner and wife
Section

News,

Publish Date

Thursday, 15 March 2018, 9:57AM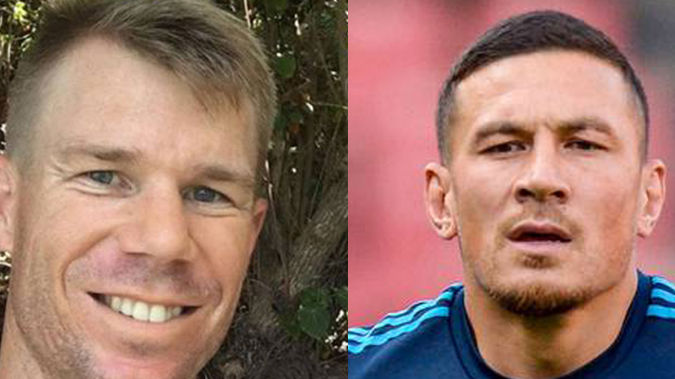 Of all the hotels in Cape Town...
Sonny Bill Williams and the Blues are staying in the same hotel as the Australian cricket team - a possible awkward situation for Australian vice captain David Warner.
The Blues and Warner, along with his family, are all staying at the Southern Sun The Cullinan hotel in Cape Town.
Williams and the Blues are in town ahead of their Super Rugby clash against the Stormers on Sunday while Australia face South Africa in the third test, also in the same city.
Sonny Bill masks where handed were worn by South African fans during the second test in Durban - a reference to Candice Warner's infamous drunken toilet cubicle encounter with the All Blacks midfielder in a Sydney hotel in 2007.
A cellphone photo of the pair in a compromising position, taken by a witness reaching under the cubicle, was posted online and made headlines around the world.
According to the Daily Telegraph, Candice and David Warner were both staying in the Southern Sun The Cullinan hotel but were set to leave tomorrow for a safari with the Australian team.
The third test doesn't start until next week.
South African player Quinton de Kock was fined for allegedly provoking Warner with a sledge regarding Williams and his wife, while South African fans wore masks featuring Williams' face in an attempt to further humiliate Warner.
Cricket South Africa was forced to apologise after two officials posed for a photograph with fans wearing the masks.

This article was first published on nzherald.co.nz and is republished here with permission.