Steady The Ship named in Seaman's Weekly's Top 10 ship captains of all time!
Publish Date

Friday, 28 June 2019, 10:20AM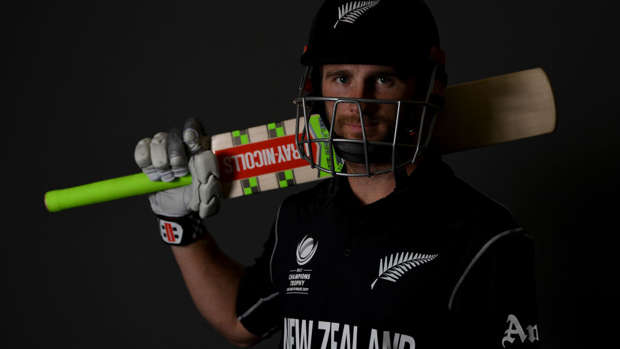 Kane Steady The Ship Williamson has been named in Seaman's Weekly's Top 10 ship captains of all time!

What a moment for the Black Caps skipper!

Here's the full Top 10.
1 Kupe (Hawaiki/New Zealand) 
Was the first to sail down to New Zealand in 925AD for a look-see and made the trip home to tell everyone about the good land and giant birds.
2 Leif Eriksson (Iceland)
First European explorer to get to North America in 1001 (although Irish monk Saint Brendan the Navigator reckons he got there first). Still, Leif crossed the Atlantic 500 years before Columbus. A relatively non-violent Viking.
3 Kane Williamson (New Zealand) 
Extremely cool under pressure. Has steadied the ship for the Black Caps since 2010. Currently averaging 138 at the 2019 Cricket World Cup.
4 Magellan (Portugal/Spain) 
Basically a rich guy with a boat, Magellan attempted the first circumnavigation of the Earth. And while he didn't complete, some of his crew did in 1522. While travelling the world, Magellan tried to convert everyone to Christianity. But in 1521 in Mactan, the Philippines, the locals told him to shove the Bible up his ass and killed him.
5 Marco Polo (Italy) 
Went overland and by sea through Asia in 1265. Bit of a blowhard. Travelled to China early doors, but possibly exaggerated his exploits. He thought rhinos were unicorns.
6 Sir Francis Drake (England) 
Second dude to lead a circumnavigation of the globe in 1580. But then died from dysentery off the coast of Panama… Panama ah ah ah oh oh!
7 Abel Tasman (Holland) 
First European to sailed to NZ in 1642, but scarpered when the local iwi came to greet him. Even though he fired a cannon at the Kiwis, he was more of a cruiser than the other explorers and didn't go on killing sprees. Has the coolest middle name - Janszoon
8 Captain Cook (England) 
Sailed around the South Pacific, New Zealand (landed in 1769) and 'Straya to engage with the locals. Even though pictures of him make him look like a total boomer, he died aged 50 in Hawaii when a chief bopped him on the head which lead to a free-for-all and Cook was stabbed to death.
9 Vasco de Gama (Portugal) 
First European to reach India by sea in 1498. Like Columbus, Vasco was a twat who fired cannons and inflicted acts of cruelty in Africa and India. He also resorted to piracy. Unlike Columbus, he got rich.
10 Christopher Columbus (Italy/Portugal/Spain) 
Overrated asshole. Sailed to the Americas in 1492, thought it was Asia, and was violent af. Never actually landed in North America, only the Caribbean and Central America. Pretty much evil.