Things are getting very loose in Edgbaston
Publish Date

Sun, 4 Aug 2019, 11:01AM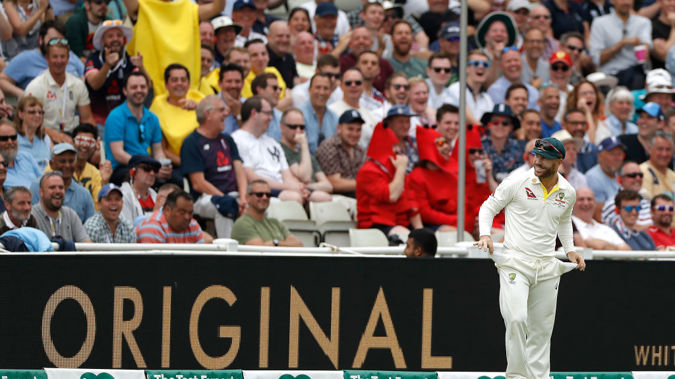 Things are getting very loose in Edgbaston
Publish Date

Sun, 4 Aug 2019, 11:01AM
Everybody came out for Day Three of the First Ashes Test in Edgbaston.

Donald Trump, the Cookie Monster and England's 1966 World Cup-winning football team.

The crowd were encouraged to dress up and get crazy in the Hollies Stand — the part of the ground renowned for being the loudest and loosest.

"He's got sandpaper in his hands," they sang to the tune of "He's Got the Whole World in His Hands" when David Warner slipped his hands into his pockets while waiting for the next ball to be bowled.
Warner generously offered to prove his innocence, taking his hands out of his pockets and showing supporters his empty palms.

Probably didn't help...

"Always cheating, same old Aussies," rang out in the afternoon as the wounds of the ball-tampering scandal remained very much front of mind for England cricket lovers.

When Steve Smith stepped up to the bowling crease, construction workers wearing high-vis vests and hard hats got to work.

If this happened in New Zealand, there would be a full-scale overreaction, with chants and dress ups banned immediately.
This article was first published on nzherald.co.nz and is republished here with permission