Everything you need to know about UFC 283: Teixeira vs Hill
Publish Date

Friday, 20 January 2023, 10:55PM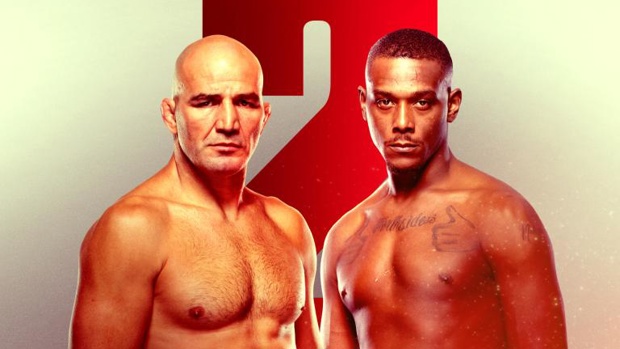 ACC UFC contributor Felix Heath-Collins with everything you need to know ahead of UFC 283: Teixeira vs Hill
This weekend's UFC 283 marks the start of a wild 2023 for MMA.
It's been a crazy month for the UFC. Both the heavyweight and the light-heavyweight divisions are now missing champions, until this weekend when a new light-heavyweight champion will (hopefully) be crowned.
At heavyweight, dominant champion Francis "The Predator" Ngannou grew tired of begging for a fair paycheck and has left the promotion in search of a big boxing payday. At light-heavyweight, Jiří Procházka beat former champion Glover Teixeira for the title, only for the new champion to be injured before his first title defence. In a characteristically classy move, Procházka immediately abdicated his title which allowed Jan Błachowicz and Magomed Ankalaev to fight for the vacant title. Long story short, the fight ended in a draw and now two more elite light-heavyweights will vie for the champion-less belt this weekend.
In the main event, former champion Glover Teixeira (33-8) (wins-losses) battles the streaking prospect Jamahal "Sweet Dreams" Hill (11-1) for the vacant light-heavyweight title.
At 43 years old, Teixeira is a celebrated legend of combat sports. He's been fighting at a professional level for almost 16 years. He only won the belt last year at the age of 42 making him the second oldest title holder in UFC history. But this old dog has teeth.
Jamahal Hill is the exact opposite of Teixeira. He's untested, unheralded, and underestimated by many in the MMA world. And yet in his athletic prime at 31 years old he's still the slight favourite over the 43-year-old former champion.
Who wins? I'd have to tentatively pick Glover Teixeira, who has an immense experience advantage of over triple his opponent's professional fights along with a lethal submission game. But Jamahal Hill has the striking ability and power to steamroll Teixeira just like Jiří Procházka did, or even to put the Brazilian legend to sleep.
In the co-main event the current flyweight champion Deiveson "Deus da Guerra" Figueiredo (22-2) and the former flyweight champion Brandon "The Assassin Baby" Moreno (20-6) clash for a super rare fourth fight. The skill gap is so slim that these two could trade wins and losses over a hundred fights and come out essentially even.
Brazil's mini monster Deiveson Figueiredo would be the uncontested king of all flyweights if not for his rival Brandon Moreno. Their first fight was a draw, their second was a submission win for Moreno, and their third was a controversial decision win for Figueiredo.
The current champion Figueiredo is devastatingly powerful for his weight class while also being supremely well-rounded in mixed martial arts.
Brandon Moreno, on the other hand, is an extremely dangerous submission specialist with a rapidly developing propensity for boxing. With the fighting heart of a great Mexican boxer, and the skills of a champion, Moreno is untouchable, except by Figueiredo.
Who wins? This fight is razor-thin and could flip either way depending on the slightest of mistakes. One slip up on the feet and Moreno is knocked unconscious, and one slip up on the mat, and Figueiredo goes to sleep. Of course, Moreno could get submitted or Figueiredo could be knocked out on the feet, but either seems unlikely. My choice in this matchup is always Moreno because of his story and his fighting spirit. But I'd be the last to put money on this particular fight.
Don't miss this undercard, either! We've got a fight between two of the craziest light heavyweights in the world Paul "Bearjew" Craig and Johnny Walker to open the main card, and a late-career appearance from the legendary kickboxer Maurício "Shogun" Rua against fresh prospect Ihor Potieria.
All these fights and more go down this Sunday with the main card starting at 4:00 PM. This is not the card to miss. Enjoy!
Take your Radio, Podcasts and Music with you