Everything you need to know about UFC 286: Edwards vs. Usman 3
Publish Date

Friday, 17 March 2023, 3:43PM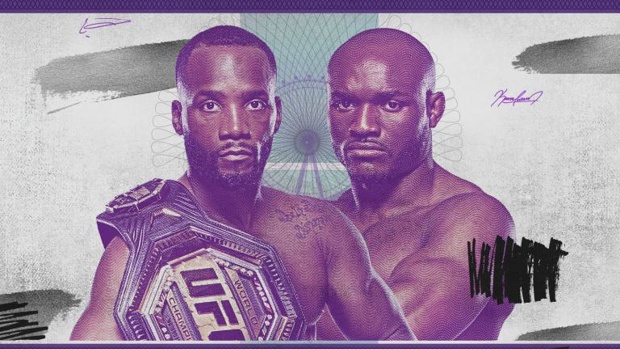 ACC UFC contributor Felix Heath-Collins with everything you need to know ahead of UFC 286: Edwards vs. Usman 3.
The UFC is back with another great PPV in UFC 286: Edwards vs. Usman 3.
In the main event, British kickboxer Leon "Rocky" Edwards (20-3) makes his first welterweight title defence against the former champion and elite wrestler Kamaru "The Nigerian Nightmare" Usman (20-2).
The first fight saw Usman win via a decisive unanimous decision. The rematch started in much the same way. At the time Usman was the uncontested king of the welterweights and one of the greatest champions to ever reign in the division. For the first four rounds, Usman dominated Edwards. But something changed in "Rocky" between rounds as his head coach verbally beat him back into fighting shape. With a renewed focus on his fighting future his family, Edwards decided if he was going to lose what could be his last opportunity at a title fight, he was going out on his shield. But then, in round five, Edwards feinted a left straight which Usman slipped to his right. Unfortunately for the former champion, Edwards had hidden a left roundhouse kick behind his straight left feint, blasting Usman to the side of the head as he moved into the strike. Then it was night-night.
With this immediate rematch, many analysts are predicting a blow-out for Usman now that he is aware of the danger Edwards presents to his continued consciousness. But I see Edwards - emboldened by his shock win, and unwilling to relinquish his championship - fighting competitively throughout the bout, until he finally closes the gap and finishes Usman again, this time by TKO in the fourth.
The co-main event is also can't-miss MMA as two of the most entertaining knockout artists in the whole of MMA history battle for a coveted lightweight title shot. Justin "The Highlight" Gaethje (23-4) and Rafael "Ataman" Fiziev (12-1) own some of the craziest knockouts in the storied history of combat sports. My prediction is that one of them leaves on a stretcher. I would guess Gaethje finishes the fight via knockout in the first round before a crazy backflip.
These crazy fights and a whole lot more go down this Sunday for us here in New Zealand, with the main card starting at 10:00 AM and the early prelims starting a few hours earlier at 6:00 AM. Enjoy!
Take your Radio, Podcasts and Music with you