Fish N' Chips From Whitby: No Guarantee
Publish Date

Tuesday, 10 November 2020, 8:00AM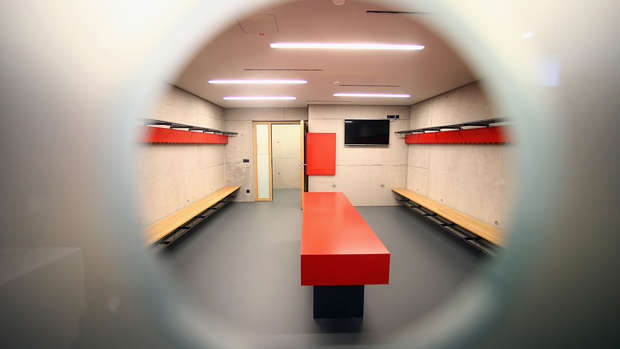 Musings from Tony Blain's acid-washed diaries... 
No Guarantee - 10th November 2020
It's not readily remembered, but after the acrimonious West Indies tour of New Zealand in 1980, there wasn't a test match played between the two sides for more than five years. Such was their feeling of antipathy toward us that it was another two years after that before they returned to Aotearoa for a series.
As luck would have it I broke my hand opening the batting against ND the week they arrived on our fair shores, so I never had the pleasure of lining up against Malcolm Marshall, Tony Gray and a young and sharpish Courtney Walsh and co that month. Bugger. So when Meaty Cleaver asked me to pen a story about my experiences against the mighty West Indians, the cupboard's kinda bare.
There is one anecdote that springs to mind however.
Late on in the '87 English season I was playing in a testimonial match for John Wright in Blackpool. A day-night match, the game was the usual festival outing, full of big hitting and hijinks that kept the crowd entertained while making a bit of dosh for the man of the hour. Amongst the troupe of players turning out that night were a clutch of West Indians, including Joel Garner, Ian Bishop, Walsh, Gray and Curtley Ambrose, none of whom could navigate a doorway without a bend of the knee.
The game concluded around 10pm, followed by a couple of frosties and a yarn in the shed with some of the other participants, mostly Wrighty's county compatriots from various parts, then it was time for a sprint through the shower and off out for an evening of damsel pursuit. It hadn't escaped me that the West Indians had already been in the showers for a while, their raucous, happy shrieks echoing through the changing areas, so with time and possibly hot water a-wasting, I broke off from my chat with Derbyshire captain Kim Barnett and began to doff off.
Wrapping myself in a towel, I was water bound when a cold hand locked onto my bicep. "Where are you going?" a concerned Kim asked in his lilting Midlands accent. "Time for a shower, Cuzzie," I informed him.
With a fatherly tilt of the head he said: "But the West Indians are in there…"
I sat back down, confused. What? No shower? But why? And why were none of the other white guys heading for the showers? Were the West Indians held in such high regard that we Colonials and Britishers were not worthy of sharing facilities with them? Could it be that I was considered too vulnerable in a soaped up situation, given my rock-like wicketkeeper's buttocks and silky, manageable mullet? Or was it some kind of sinister back-to-front apartheid system that I was being woven into per chance? At that moment, I didn't really know what was going on.
Seconds later, I fully understood.
Right about then, the West Indians, en masse (or perhaps that should that be en MASSIVE) exited the showers. Yes, most of them stood well over two metres tall and yes, undoubtedly their circulation and general blood flow had benefited from the effects of hot water. But such was the enormity of the fleshy caravan traipsing past us, that at one point I considered putting on my full face visor to prevent a broken jaw if any of them were to spin around in a hurry. They didn't exactly speed through our precinct either, doing a couple of lazy laps of honour, rubbing our faces in it so to speak, until eventually, our demoralisation completed, the elephantine procession wandered on. I mouthed a silent "thanks" to Kim as the remainder of us wee white boys shuffled silently toward the steamy room of crushing disappointment.
They say that size is no guarantee of quality, but let me tell you, I know from bitter experience, that it is a guarantee of size.
Tony Elston Blain b. 17.2.62
11 tests: 456 runs; 19 catches, 2 stumpings
38 ODIs: 442 runs; 37 catches, 1 stumping
118 FC matches: 8 100s, 32 50s; 210 catches, 26 stumpings
110 List A matches: sod-all runs; 108 catches, 16 stumpings