Fish N' Chips From Whitby: The Duff Alliance
Publish Date

Wednesday, 18 November 2020, 8:00AM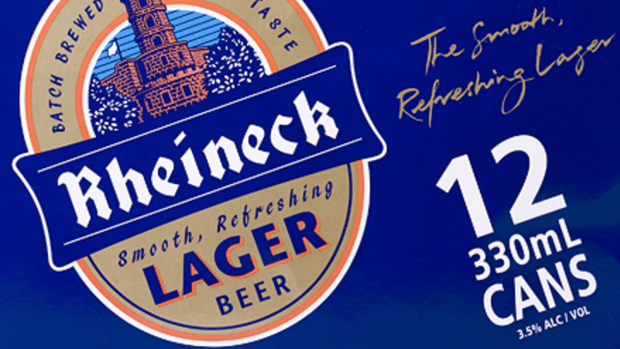 Musings from Tony Blain's acid-washed diaries... 
The Duff Alliance - 18th November 2020
Without a doubt the most evil person I ever met either on or off a cricket field was Stuart Duff. I first met the bespectacled Hawkes Bay left arm twiddler at a Brabin tournament in Dunedin during the late 70's. We were billeted with a waspish dementia sufferer called Mrs Thompson and her Norman Bates like son, Albert, in their run-down hovel of a house in Cumberland Street. During that long, damp difficult week, full of sawdust-covered pitches and sneering at the Auks, it wasn't immediately apparent that anything was awry personality-wise with Duffy.
By week's end, however, things had become much clearer.
Early suspicions surfaced when the cadaverous Mrs. T tremulously informed us that there was little or no food in the house. "No problem," said Duffers, as he miracled us up a delicious shepherd's pie within the hour. It wasn't until Wednesday that the old girl started posting flyers around the area, bemoaning her missing cat Kissinger.
Other odd things started to happen that week around the Diamond Harbour peninsula…
A girls convent school burned down; a dozen yellow-eyed penguins were found beaten to death on North Beach and Tim Shadbolt reported that a massive grogan had been curled out into his letterbox. Nothing was said but all the CD boys thought the same thing... Duff.
Then on the last night of the tournament Duffers pulled me to one side. He explained that in order for both of us to have long first-class careers we needed to ensure that competitors for our positions were monitored and minimised. That night a knavish pact was formed between us. The Duff swore a blood oath that should any good young keepers appear on the horizon, he would use his contacts in the Havelock North golfing Mafioso to have them liquidated. I, of course, was to reciprocate for any of his would-be rivals.
It all seemed terribly exciting, so I agreed. I wasn't 100% sure who I was going to enlist as my black ops guys to be honest. My only connections to any rumoured criminal underbelly in Motueka was just a bloke called Pedro who drank in my dad's pub. He seemed tough and edgy because he always wore a beanie, no matter how hot it was.
Never the less the agreement was struck. Duffman sealed the deal with a Don Corleone type move, producing a wad of cash from which he began peeling dollar bills. He stopped at two but that was enough. And also all he had. I'm not proud to say it but that night I sold my soul to a cat cooking, schoolgirl incinerating, post box pooing, penguin assassin, for a jug of Rheineck. Well, every man has his price and at the time it seemed like a sweet deal.
Over the next 15 years, I masterminded the ruination of many promising young spinners in the central region. And not just with my keeping. The unholy alliance was usually triggered in late August when The Duffmeister would leave a cryptic message about whom he wanted me to eliminate that year. I took great care in crafting exits for each of the unsuspecting saps, tailoring a strategy for their demise that exploited their foibles and frailties, preyed on their weaknesses and vulnerabilities.
Some of the unfortunates that I saw off for The Duffonavich over the years included Manawatu's Matt Goodson: sent to Wellington as an into the wind specialist at The Basin; Greg "Book me in to
Accident and Emergency" Loveridge, who in the '95 season had a staggering number of "unfortunate domestic accidents". Then there was promising Hawkes Bay offie Paul Lowes who unluckily lost an eye while fishing after being savaged by a hapuka, that may or may not have been trained to attack on command.
Some others took a little more effort.
For example, the elaborate New Year's Eve sting to get rid of up and coming Marlborough leg spinner Scott Watson was a lot of work. But undoubtedly the big Daddy/Mummy of them all was the sophisticated cross-dressing commuter-caper concocted by me and future Manawatu cricket supremo Pods Hood, that stitched up unorthodox Palmerston North slow bowler Mark Lundy. That one took a ton of planning.
Some aspirants to Duffsky's throne were relatively easy to see off, however. One season the message came through about a spotty off-spinner from Taranaki by the name of Cleaver. Looking for intel on the lad, I contacted Silver Goodin, who for anything I needed in The Naki, was "My Man in Amsterdam". I'm not sure what Silver's real name was – I just knew him as Silver Goodin because so long as I crossed his palm with some silver, the job was a good'un. Anyhoo, Silver spilled the beans on this weaselly punk's major weaknesses, of which apparently there were three.
Firstly, he was pretty shit and almost never got anyone out. Secondly, if a decision went against him, he totally went to pieces. Lastly Silver told me he had a debilitating speech impediment and if it was mentioned he turned totally Tonto, throwing all his toys out of the cot.
The plan hatched itself…
and on was a windswept Saturday afternoon in Palmerston North, umpire John Barr, one of the Manawatu's finest, had no chance of hearing the edge I'd deliberately cut into the keeper's gloves. Following the predictable "Not Out" decision (John knew I was a walker…) the resulting explosion by the twisting Taranaki tweaker was spectacular. His meltdown then went nuclear when I added, "Listen sonny, an umpire can't give you out if he can't understand what the phark you're saying". The kid and his cricket career vanished without a trace. The last I heard of him he was up North somewhere writing about it sports.
Stuart Duff was C.D.'s first-choice spinner from 1984 until he retired in 1996. I only ever asked him once to "take care" of a rival for me.
I never did have to buy him a jug of Rheineck.
And Smithy's still going strong…


Tony Elston Blain b. 17.2.62
11 tests: 456 runs; 19 catches, 2 stumpings
38 ODIs: 442 runs; 37 catches, 1 stumping
118 FC matches: 8 100s, 32 50s; 210 catches, 26 stumpings
110 List A matches: sod-all runs; 108 catches, 16 stumpings