Manaia's Mad Mondee NRL Top 5 - August 10 2020
Publish Date

Monday, 10 August 2020, 7:25PM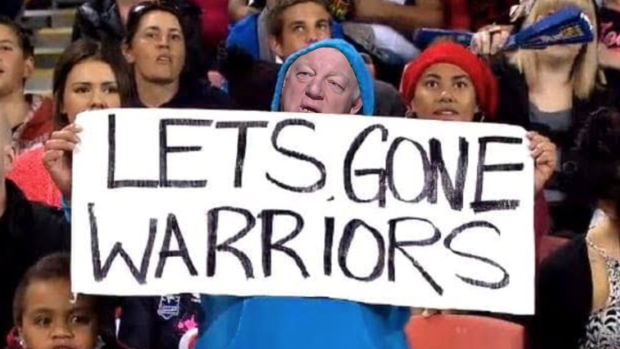 Manaia Stewart with the Top 5 best, worst & weirdest moments from the NRL over the weekend!
#5 Stats To Impress the Ladies
9's Wide World of Sport is renowned for their in-depth analysis and groundbreaking insights. Just check out this viral breakdown from Paul Gallen:

#4 Chasing Cars
Round 13 in the NRL was soggy. Game after game marred by slippery conditions meaning this Top 5 has pretty much written itself. The NRL Roast remain undefeated with this touching tribute to mid-2000's soft-pop:

#3 M Byeee
The Biblical rain claimed yet another victim as Tigers Fullback Moses got split like the Red Sea by a blazing Kalyn Ponga.

Fun fact - Blake Green just beat the Tigers 2 weeks in a row.

#2 Tighthead!
Casual NRL fan's are probably unaware of the fact that players ARE ALLOWED to contest scrums. Those fans probably got a fright on Saturday when we saw a shock Paramatta scrum win against the feed! 

Honourable Mention: Not Directly Game Related But... 
Piripi Gould has agreed to terms to come on-board as a consultant for the Warriors! What exactly that means is up for debate but having a bloke that well connected and with that much experience in the game can't hurt the club. At the very least he can do this:

#1 Operation Ambush 
Isolating, living away from family, losing countless players to injury, sacking the coach, asking players to retire or telling them they're not needed next week has aaaaalllll been a ploy to lull the NRL into a false sense of security and it's F*CKING WORKED. The Warriors have Rope-a-Doped the whole league for the first 12 rounds and are now coming out swinging. And don't the boys know it:

Check out this skux as try...

Do you reckon this is how Des Hasler saw his 400th game as coach going?

Operation Ambush is in Full Effect. THIS IS OUR YEAR!

Words by Manaia Stewart - Please direct all hate to @mana_cuz on Twitter