Manaia's Mad Mondee NRL Top 5 - August 17 2020
Publish Date

Monday, 17 August 2020, 1:45PM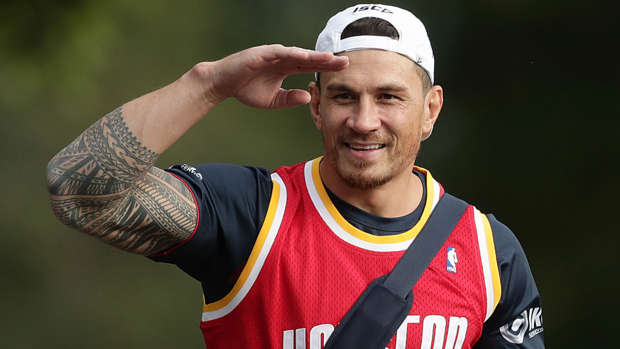 Manaia Stewart with the Top 5 best, worst & weirdest moments from the NRL over the weekend!
#5 Run It straight
Money Bill is back in the NRL and held his first press conference as a member of the Sydney City Roosters this week. When asked if he can still put a shot on he told the reporter to run it straight G...

#4 Kane Evans
The Wa-Wa's have been a bit thin up front this year, losing six props to injury or compassionate leave this year. So it was no surprise that new coach Nathan Brown was on the hunt for some Big Boiz for the 2021 campaign. And it looks like he's found one, signing all 6ft 6inch 300kg's of Kane Evans. Here his demolishing 4 grown-ass men:
2021 is our year!

#3 1 Point Wins
One of the most exciting things in the NRL is the dropped goal. As opposed to Union where a droppy is a viable point-scoring tactic, in the NRL the 1 pointer is reserved solely for icing games. And this weekend we got 2 of them! And sure, some would say that celebrating a 1 point win over bottom of the table Bulldogs is probably a bit much:
But this Adam Reynolds game-winner was Ice Cold!


Honourable Mention: Mitchell Moses F*ckin Thought About It!
This weekend's action almost saw a move straight out of Hell in a Cell. For one mad moment Mitchell Moses' eyes lit up as contemplated dropping an ice-cold powerbomb on the dragons:
#2 Balls Out
Post try celebrations have gone a bit quiet lately. Gone are the days of the Goanna...
Or Henry Fa'afili cracking the coconut...

So it was good to see the ball boy getting fizzed right up for this Raiders try...

Have a go at the mullet too!

#1 CHT Launches
The departure of Blake Kakariki has cleared the path for the future of the NZ Warriors, Chanel Harris-Tevita. CHT, or Chronic Traumatic Encephalopathy, showed complete disregard for his own safety with this BONE RATTLERRRR in the Warriors narrow defeat to top of the table Penrith.
Words by Manaia Stewart - Please direct all hate to @mana_cuz on Twitter