Manaia's Mad Mondee NRL Top 5 - August 24 2020
Publish Date

Monday, 24 August 2020, 2:25PM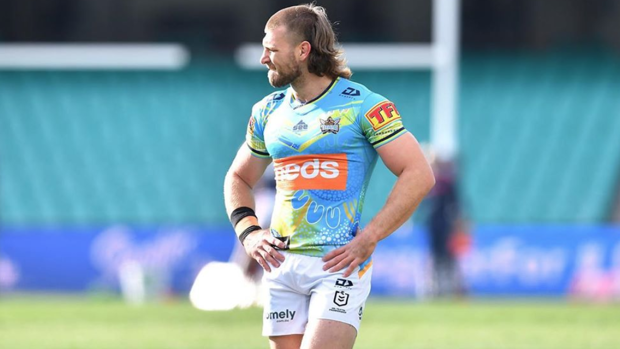 Manaia Stewart with the Top 5 best, worst & weirdest moments from the NRL over the weekend!
#5 Moral Maze
The game is set to lose one of its greatest mullets this week as Jai Arrow has announced he's shaving it off for charity and I don't know how to feel about it. On the one hand, it's great that a mullet can do so much for charity. And if you were part of that charity wouldn't you feel extra honoured knowing where the money came from. But on the other hand, it is sad seeing a man lose a mullet that you know he had to fight for. How many times do you think his Mrs or Mother had told him to cut it off before it got to that length? A mullet like that is earned and, as we'll see later in the countdown, gives the wearer special powers. R.I.P


#4 Teddy Bare 
Before you ask, yes I am pretty proud of that headline. Last year's Dally M Winner bared all this weekend in a stirling attempt to get across the line. I don't know why but this sh*t is funny every time it happens. Sound on BTW:
#3 Warriors Star Signing 
We had a chance to see one of the Warriors 2021 signings in full flight over the weekend and you can see our future star Centre in all his glory here: 

If you don't know, our one is the one getting dropped like a sack of spuds, not the other bloke. 2021 is our year.

#2 Big Papa
Oh, it certainly is #BIGBOYSZN get the radar gun out for this outstanding Prop on Half-Back crime. Josh Papalii officially registering fastest time by a Prop with a mullet.

Honourable Mention: 
While not necessarily from this week's action, the Warriors shared a brilliant video of  a young JK and Marc Ellis getting it done back in the day have a gander:
#1 Warriors Won
I mean this shouldn't even be #1 at this point. Everyone expected them to win this one. But with a horror training session this week that saw a torn hammy and a sickening head collision the Warriors were down 3 men by Tuesday. Things were so dire they even considered starting 195cm 253kg Tohu Harris in the halves. Lucky they didn't though because they might have found another one in debutant Paul Turner who applied for 2 tries on debut and while both were denied he looked pretty sharp. Remember this face:

There was plenty to renew the faith this weekend. Check out this shot on the CEO of Air NZ's son.

That's for charging me $10 for an in-flight beer ya baaastard.
But wasn't the mad butcher happy about it:

The Warriors have a brutal schedule for the remainder of the comp but only need to steal 3 wins to make the 8. Operation Ambush continues!

Words by Manaia Stewart - Please direct all hate to @mana_cuz on Twitter