Manaia's Mad Mondee NRL Top 5 - August 31 2020
Publish Date

Monday, 31 August 2020, 6:12PM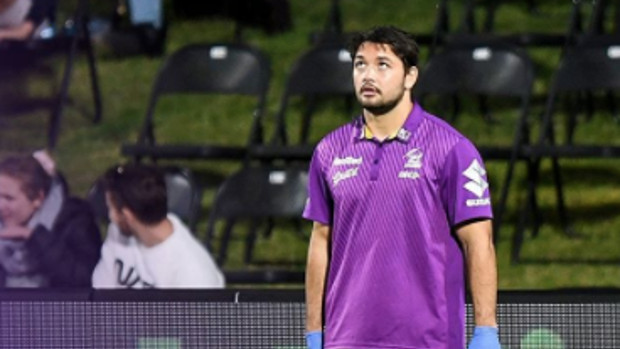 Manaia Stewart with the Top 5 best, worst & weirdest moments from the NRL over the weekend!
#5 Hectic Ball Boy

Kiwis & Storm Hooker Brandon Smith fulfilled a lifelong dream of his this weekend when he donned the COVID-gloves and fetched rogue footies all night. I think we all just want someone to look at us the way the Block of Cheese looks at the Steeden.
#4 The Warriors Win Again
All week the Aussie press has been touting this as a Banana Peel game for the Knights, meaning that they should win but also might slip up and fall on their face - hence Banana Peel. But the Warriors proved this week that they're not just a Banana Peel team, they're legit! That's 4 out of their last 5 games. And don't the fans know it. Mood for the week:
#3 Peta Haiku
I've said it before but Peta Hiku has been one of the Warriors, nae NRL's, in-form Backs this season and he showed it again this weekend putting Adam Pompey across for his first of the night. Did you know that when you write Peta Hiku's name into your phone (3 beers deep and thoroughly enjoying your Saturday night) it autocorrects to Haiku. So f*ck it, we'll do this one as a Haiku (to be read in Warren Smith's voice):
"Short ball to Hiku.
HIKU FIRES IT OUT THE BACK.
WHAT A PASS THAT WAS"
#2 Roger Tuivasa-Step
Little known fact about RTS is that he is an avid Animal Rights Advocator. On Saturday night he got retribution for small dogs everywhere by planting a filthy left foot step on Mitchell Pearce (if you don't get that reference just Google "Mitchell Pearce Dog")
So good to see the captain fizzing again. You can almost hear the "Ooosss oooosss" in this pic:
Honourable Mention:
Tensions almost boiled over in the Sharks Cowboys match immediately after the Warriors thrashed the Knights lol. On their way back into the sheds the fellas got into a robust discussion:
And I guess this try was pretty cool...
But really there could be only one...
#1 Look At The Ladder!
Look at us. Who would've thought when the season resumed that we'd be here? Huh? Not me.

But we are and it's time for the Fairweather Faithful to board the bandwagone!

The Warriors are now knocking on the door of the 8, and while the next few games are going to be tough it's by no means a stretch to think we might be playing Finals Footy. I said in last week's column that if the Warriors catch this one the hype would be real and here it bloody is. And with no more Super Rugby let's get around, in behind and up the Wa-Was. 2020 is many things, but most of all it's our year!
Words by Manaia Stewart - Please direct all hate to @mana_cuz on Twitter