Manaia's Mad Mondee NRL Top 5 - June 29 2020
Publish Date

Monday, 29 June 2020, 9:54PM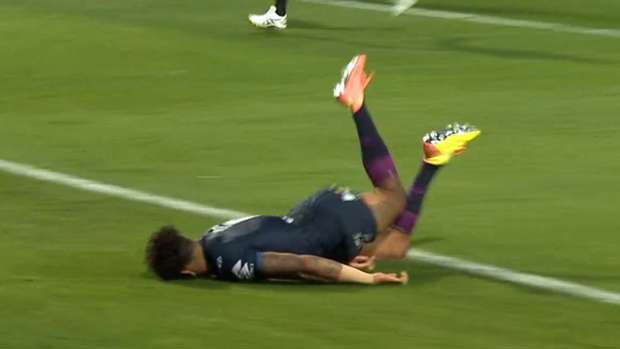 Manaia Stewart with the Top 5 best, worst & weirdest moments from the NRL in the weekend to help you take your mind off the Warriors...
#5 Squelch
One of the reasons I like watching League hungover is because it's good to see someone having a worse time than you. On Friday night that person was Christian Welch. This highlight shows the moment Blair sent Welch's soul to the shadow-realm. What it doesn't show was Adam Blair checking to see if Welch was still alive before playing the ball. All class.
#4 Fox Hunting
Peta Hiku might be one of the form centres of the competition. After bagging a hat-trick against the Cowboys he's only turned around a couple weeks later and produced this shot on a low-flying Fox, that almost certainly saved a try. Oh and that's the NRL's fastest man he's done that to as well.
#3 Momorovski Madness
There weren't too many Warriors tries to celebrate, but look if we're gonna concede a few tries you almost don't mind it when they humiliate themselves like this. The camera-man was taken off the field for an HIA and is questionable for next week's clash.
#2 Class from Craig & Cam
Between homesickness, losing their coach and having to live in Australia, not much is going our way. Last week it even seemed like the fake crowd was booing us. But through all that it was good to have legends of the game like Smith & Bellamy, as well as former Warrior Ryan Hoffman, come in to let the boys know that what they're doing is appreciated. Will it turn the season around? Probably not, but we'll take what we can get atm.
Honourable Mention
Whatever's going on here...
#1 Fox Faceplant
Similar to #3 The Foxx has been bumped up the endangered species list after this post try faceplant from Josh Addo-Carr...
It's not the first time we've seen this move from an Aussie sportsman though...
I know the #1 play of the week shouldn't be the opponent scoring but seriously have a go at this...
If you didn't laugh you'd cry.

Words by Manaia Stewart - Please direct all hate to @mana_cuz on Twitter