Manaia's Mad Mondee NRL Top 5 - September 14 2020
Publish Date

Monday, 14 September 2020, 5:48PM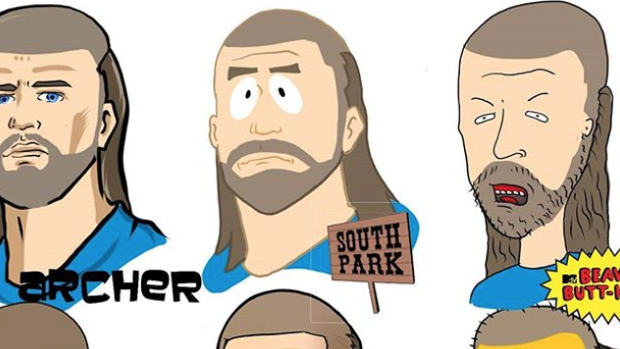 Manaia Stewart with the Top 5 best, worst & weirdest moments from the NRL over the weekend!
#5 Feel Good Hit Of The Week
Look the Warriors finals chances were dashed this week so it's important that we celebrate the little things - like other teams getting hammered! This one made me do that guttural laugh that only happens when someone gets a pummelling. Please enjoy Justin Olam absolutely flattening Justin O'Neill.
#4 You Blardy Idiot
The Warrior's reffing woes have been well documented on this side of the ditch. But it was great to hear Aussie fans finally getting rarked up over it on Sunday night - Sound On:
I doubt the refs will ever change anything - but again, the little things.
#3 Smokin Blunts & Swoopin' C**ts
Unless you live under Mt Smart Stadium you would have seen this clip of a Magpie swooping a club game over the weekend:
But what you may not have seen was the Magpies post-match interview in which he detailed his defensive philosophy...

#2 What Does It Mean!
Sunday Night's match between the Warriors and Sharks saw the rarest of all sporting faux-pas - A DOUBLE FALCON:
All the way across the sideline what does it mean!!!
Honourable Mentions: Sh*t Chops
Jai Arrow has made this list every other week for his lid. Last week it was for trimming the top so the back looks longer (fellas). But have a go at this rendition of his famous mullet as your favourite cartoon character: Arrow Mullet
And just cos I love the Foxx have a go at this one too:

#1 Punching Cones 
RTS was inspirational yet again this weekend setting up a sick as try G:

But the biggest revelation of the week has been exactly how the captain has managed to achieve such a high level of play:

The Warriors may not be able to make the 8 but by christ, there is not a more riveting team in the National Rugby League to follow. Let's Gone.

Words by Manaia Stewart - Please direct all hate to @mana_cuz on Twitter