Manaia's Mad Mondee NRL Top 5 - September 7 2020
Publish Date

Monday, 7 September 2020, 4:57PM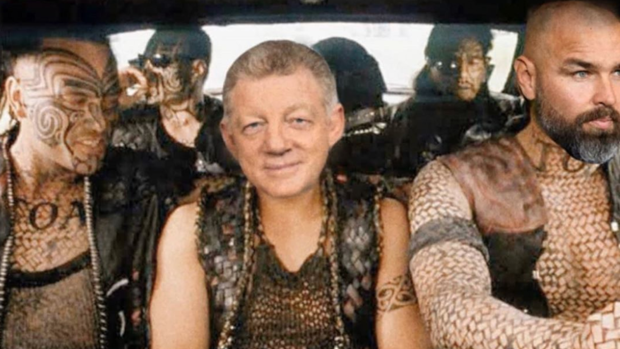 Manaia Stewart with the Top 5 best, worst & weirdest moments from the NRL over the weekend!
#5 Move
Kotoni Staggs gave Mansour the BIG "don't argue" this weekend:
The dirty secret on this play I guess is that the defender is already moving backwards but Staggs made the Top 5 a couple of weeks ago for an almost identical play on Warriors 2021 signing Aitken so it's no fluke:
#4 Golden Point
We had another drop-goal win on the weekend! And while you love to see it, the celebration afterward is what lands the Cowboys at #4. Josh Maguire, looking to celebrate his teams win with the nearest bloke, finds the ref and tries to fizz him up. The ref was almost into it as well and look the conspiracy theorist in me wants to see this as conclusive evidence that the refs are in cahoots with the Aussie teams but I'll let it slide cos it's pretty crackup:

#3 Gus Digging In
The Warriors most high-profile signing, Consultant Phil "Gus" Gould looks to be settling in nicely at Warriors camp, already fitting in and making his presence felt. Chur Uncle Wombat:
#2 20 F*ckin Whacks
RTS has back-to-back whacks in back-to-back games after claiming the King of Parramatta's ankles on the weekend. It wasn't so much a step as it was a swerve but either way, I fell off my couch just watching this:
Honourable Mention
A few weeks ago Jai Arrow made the Top 5 for his glorious mullet. This week he barely misses out because really it's the same mullet, but he's trimmed the bush around it and now it looks twice as long (fellas):
#1 Try Of The Year
The number one play of the week might just be the number one play of the year. Despite not coming away with the W, the Warriors pulled off one of the most Warriors tries of all time on Sunday night. The only bloke not to touch the ball might have been Stacey Jones.
The road to the playoffs may have tilted a little steeper on Sunday but didn't they do us proud.
Words by Manaia Stewart - Please direct all hate to @mana_cuz on Twitter