The best way to keep fans safe at the cricket is to ban them all together
Section

Publish Date

Friday, 5 January 2018, 2:34PM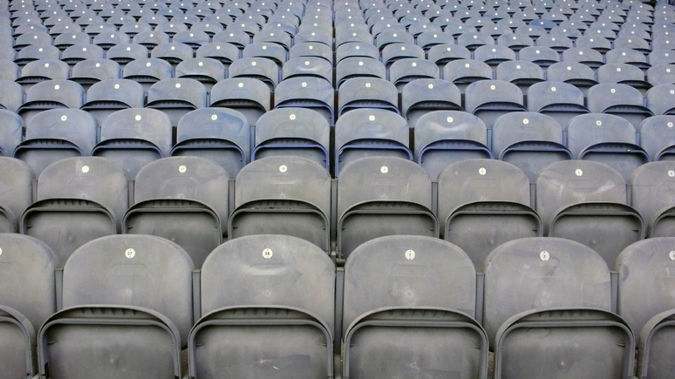 Alternative Commentary Collective Safety Expert G. Lane has the perfect plan to fix all safety concerns for fans at the cricket this Summer.

After being banned from Hagley due to Health & Safety concerns, G. Lane and the ACC know a thing or two about this subject...
Things have reached crisis point... people will die, children dismembered live on TV and as former BLACKCAPS Jimmy Neesham and Kyle Mills have said we need to act now before someone gets hurt…so let's all address this crisis head-on.
Here are the first 5 action points that MUST be addressed before another ball is bowled this summer!
1. Hard Balls
The Threat:
These are 150km hour bullets with explosive tips that first enter the body and then ignite…gutting the victim inside out. What if a 6 was hit into the crowd and someone got seriously hurt??
The Solution:
Get rid of them. People don't expect to go to a cricket game and be hit by an explosive leather ball. They need to move to tennis balls immediately – with tape on one side….as we have to do something before someone is seriously hurt.
2. Sixes
The Threat:
People go to cricket games to watch cricket not be bombarded with balls. It's too much excitement, too much action and if it's a hard ball... instant death.
The Solution:
As Jimmy Neesham and Kyle Mills have said – We have to do something before someone gets seriously hurt – so we need to ban sixes. Simple.
3. Hot Food
The Threat:
Food at cricket games (and most stadium events) are dangerously hot having been nuked in some sort of mass catering reactor. Not to mention it's dangerously unhealthy. What if someone got seriously hurt?
The Solution:
Smoothies served in plastic cups – every item run through a Nutri Bullet and serviced in plastic cups. Safety First – heaven forbid someone got injured at a game through food mismanagement
4. Stairs
The Threat:
Every day 87 Kiwis hurt themselves on stairs …sports stadiums are full of them! What if you were at a live sports event and someone got seriously hurt on the stairs?
The Solution:
Ban Stadiums with more than 4 steps. We need to act before someone really hurts themselves.
5. Fans
The Threat:
Fans are dangerous, they make lots of noise, they drink, they laugh, they pay to watch their favourite team…they try and catch sixes, HEATHENS!!! What if these people seriously hurt someone??
The Solution:
Easy – something needs to be done before someone gets seriously hurt. Ban the Fan. It will end all the issues and the fish heads can move on to shutting down another past time. I nominate Orienteering – that shit is next level risky!