UFC Uncensored #2 - The Bellator
Publish Date

Saturday, 3 April 2021, 5:09PM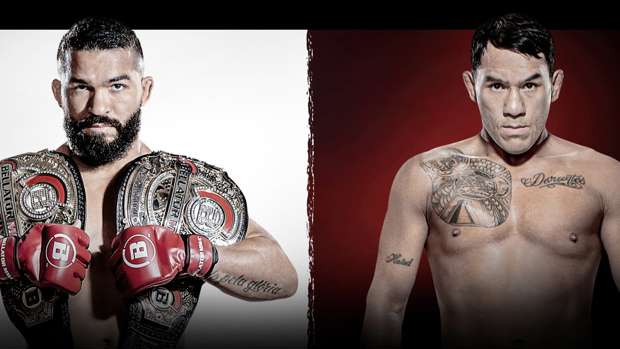 ACC UFC resident expert Felix Heath-Collins with UFC Uncensored #2

UFC Uncensored returns on a week free of events from the world's largest MMA promotion. This edition will assess fighter pay disputes overall in the context of the recent argument between the light-heavyweight 'GOAT' (Greatest Of All Time) Jon "Bones" Jones, and the UFC's president Dana White.
Jon "Bones" Jones Vs. Dana White:
Love him or hate him, Jon "Bones" Jones is the record-shattering, age-defining, hard-to-argue 'GOAT' of the light heavyweight division, and (probably) of the sport overall. With a career marred by positive PED (Performance Enhancing Drug) tests and disorderly conduct outside the cage, Jones's epic record is still unquestionably the best on paper. He was the youngest UFC champion in history at the age of 23 (a record he still holds over a decade later today), and he also holds dominant victories over: the hall-of-famer Stephan Bonnar, longtime contenders Chael Sonnen, Alexander Gustafsson, Glover Teixeira, Ovince St. Preux, and legendary former champions Quinton "Rampage" Jackson, Mauricio "Shogun" Rua, Lyoto "The Dragon" Machida, "Suga" Rashad Evans, Vitor "The Phenom" Belfort, and his longtime rival and fellow 'GOAT'-contender Daniel "DC" Cormier. The streak Jones has been on has him undefeated, except for an unpopular disqualification in a fight he was winning, and a KO victory over Daniel "DC" Cormier that was later overturned into a 'no contest' due to 'PED' test positives.
Jon Jones is not in the elite tier of PPV draws for the UFC - that group mainly consisting of Conor McGregor, Nate Diaz, and Brock Lesnar - but he has consistently drawn big audiences for a decade now.
Late last year Jon Jones vacated his light heavyweight belt during pay disputes with the UFC, claiming he did "not feel [his] pay is worth it anymore." Since he vacated that belt, Jones has bulked up to the heavyweight amount (120 kg maximum), and has drawn in fan support for a much-anticipated heavyweight debut. Eventually even the UFC itself put down Jones's name as the fight to make for his debut in the division against the winner of UFC 260's heavyweight championship main event contest.
Then last weekend in UFC 260's main event, Francis "The Predator" Ngannou annihilated the heavyweight 'GOAT' Stipe Miocic in the second round, stopping the fight by brutal knock-out. The performance put on by the newly crowned Cameroonian champion showed not only devastating power, but also huge technical wrestling developments, and a new degree of patience that somehow makes the spookiest man in combat sports even spookier.
During the UFC 260 broadcast Jon Jones tweeted, in response to Ngannou's savage victory: "Let's play baby", and "Francis looks great... Tall challenge, let's set something up". With some of these tweets showing up live on the UFC 260 broadcast, Jon Jones then went on to (seemingly innocuously) tweet "Show me the money". In response to these calls for fair pay for the big fight, the UFC president Dana White has now suggested Jon Jones might not really want the Ngannou fight, and is willing to push forward with another contender instead of addressing the pay dispute. In the post fight press conference Dana White responded to the pay increase call from the 'GOAT' by saying: "He can do whatever he wants to do. He can sit out, he can fight, he can whatever... And when he's ready to come back and fight, he can."
Here UFC president Dana White is obviously using an old manipulation tactic of his, to claim a fighter "isn't interested" or is "afraid" of a particular fight, when in reality it's a diversionary response to the demand by a reasonable athlete for fairer pay. Other examples of Dana White attempting to manipulate fighters includes clear examples involving Cris Cyborg, Georges "Rush" St. Piere, and Dustin "The Diamond" Poirier. According to Dana White, "There's a lot of different ways to turn down a fight. Negotiating yourself out of one is one of the ways you can do it." These examples are particularly laughable because that list of MMA legends would fight and have fought monsters, while the man discrediting them is the tomato to Donald Trump's orange. Hell, Dana White even thought he could beat up certain professional MMA fighters in boxing matches, since he was a 'boxercise's instructer earlier in life.
As a specific example of the pay structure, Jon Jones's biggest PPV against Daniel "DC" Cormier for the second time they grossed over 860,000 PPV buys total, while Jones only apparently made $580,000 for that audience.
The controversy between Jon Jones and Dana White is but one example of a much larger pay problem in MMA. As an asset of the UFC, it is easy to argue that Jon Jones in particular doesn't get paid his worth, but neither do any other of their other fighters. So let's take a broader view on fighter pay in the UFC and MMA.
The fighter pay fight:
MMA has always been a sport about the funnest, best fights, in tandem with the promotion's inherent interest in the most of a large pool of revenue in profit. However, in this seemingly perfect synergy between promoter and fan, the fighters themselves often suffer as a cost-cutting measure. Chief among the current disputes in MMA fighter pay is the lawsuit against Zuffa (the UFC's parent company) that has been going since 2014, but was only certified as a class-action suit last year.
One of many alarming things that the lawsuit has revealed about the UFC's pay structures is the cut of revenue that the fighters make in total. The UFC has long endeavoured (get it?!) to keep the cut of revenue given to fighters at slightly under twenty percent. Considering US team sports (with higher production costs) pay athletes about fifty percent of revenue, and considering MMA is a 'blood sport' (in the same category as gladiatorial combat would have been, with serious consequences to health involved), the fighters deserve substantially MORE, not substantially LESS than team sports athletes that have health care, sponsorships, and financial stability. Boxing's Ali Act (made in response to predatory managers such as Don King), or unionization have been suggested as potential fixes for the fighter pay problem, but it does seem that this sport's unique structural issues and inequalities may need their own unique method of deconstruction and rebuilding.
The bottom line:
As I've detailed before, Dana White and the UFC management have a recorded willingness to sidestep moral or ethical responsibility as fight promoters, doing the least legally possible, and in some cases (like the COVID-19 disaster attempted at Tai Chi Palace) attempting to sidestep the law entirely.
Even other pro MMA organisations pay their fighters better. Bellator splits an impressively high 44.7% of total revenue for the fighters. The UFC keeps the revenue split somewhere in the 10-20% of total revenue for the fighters. So even when fighters like McGregor or Jones seem to be paid well, that pay is still well within the 20% cap on total revenue allowed for combatants.
It's too hard to force the UFC's hand in paying fighters when other (like Derrick Lewis) are willing to forgo morals for the pay they also desperately need. Maybe the best way to incentivize paying fighters their worth and allowing them to find sponsors that get them money in addition to the company is for us fans to instead support places like Bellator that pays and supports fighters.
The best alternative:
Bellator 255 is on this weekend, and apparently it's going to be streamed for free on YouTube and other streaming apps. Hopefully it works in New Zealand on YouTube. And the most important thing about Bellator is that they their fighters almost 50% of the total revenue they earn, a staggeringly generous amount relative to competitors.
In the Bellator 255 main event this Saturday, the featherweight and lightweight Bellator double champion Patricio "Pitbull" Freire is facing Emmanuel Sanchez. "Pitbull" is a rare example of a 'GOAT' wandering outside of the usual UFC pasture. Back when current UFC title challenger Michael Chandler was in Bellator in 2019 he was brutally TKO'd by "Pitbull" in about a minute flat. So, in a funny twist of "MMA maths": the UFC's new lightweight champion could potentially, in a few fights, be the dude who the "Pitbull" instantly shreded.
Supporting Bellator will in turn support the people who we really owe this great sport to, not Dana White as he so often claims, but the fighters themselves who were and are willing to risk their wellbeing for our entertainment.