Smith offers excuse after great accuses him of cheating
Publish Date

Thursday, 14 January 2021, 8:27AM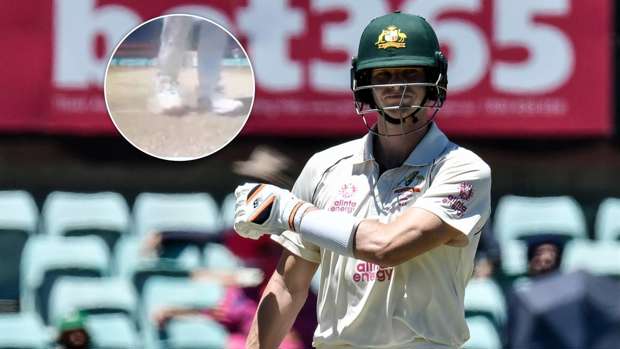 Australian cricketer Steve Smith has defended his actions during the third test against India of what has been described as 'cheating' by a former test star.
On a dramatic day five, which saw India do the unthinkable by surviving for the loss of just five wickets to secure a heroic draw, cameras caught Smith shadow batting on the pitch while Cheteshwar Pujara and Rishabh Pant blunted the Aussie attack.
Bizarrely, the 31-year-old then used his spikes to scuff up the batsmen's markings on the crease they use as a guide for where the stumps are behind them.
It forced Pant to take guard once again, the strange move serving no purpose other than wasting a few seconds of the Indian's time.
According to Wisden Cricket, Smith said he often takes guard while fielding and claimed the controversy over his actions have taken away from India batting out day five to force a draw.
"It's something I do in games to visualise where we are bowling, how the batter is playing our bowlers and then out of habit I always mark centre. It's such a shame that this and other events have taken away from what was a great batting performance by India," Smith said.
Smith rediscovered his mojo at the SCG, bouncing back from several low scores to post his 27th century in the first innings before backing it up with a classy 81 in the second dig.
But while Smith's work at the crease was sublime in Sydney, it was a different kind of footwork that saw him denounced by influential figures within the sport.
It wasn't illegal, because he wasn't scuffing up the danger zone on the pitch, but plenty of cricket greats were left shaking their heads at Smith's antics.