NZIHL Round 8 Preview: Heads Will Roll
Publish Date

Tuesday, 24 July 2018, 11:53AM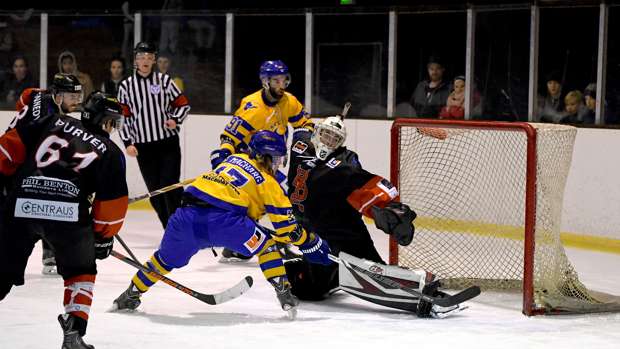 The men cry out the girls cry out
The men cry out the girls cry out
The men cry out, oh no
Off, off with your head
We're getting down to the business end of the NZIHL season with only three rounds remaining for teams to get themselves in playoffs. All three teams chasing the idle West Auckland Admirals will be hoping to make up some ground on the league leaders. The standings could look very interesting come Sunday evening.
Red Devils v Stampede @ Queenstown Ice Arena
The Skycity Stampede are coming off a wild weekend against the West Auckland Admirals which resulted in four members getting suspended following the fracas. It could be a massive round for the Stampede who with two wins will find themselves jumping into first place in the standings.
Goaltender Daniel Lee is enjoying a strong string of performances after only allowing one goal over two games last week. The suspension of Colin McIntosh, the team's leading scorer with 24 points, will have an obvious impact on the lineup but the Queenstown side also have offensive weapons Matt Schneider and Mike McRae who can undoubtedly pick up the pace on a Canterbury team with a -46 goal differential.
As for the Red Devils, they need to make the most of the trip and get some Ferg Burger. Or they could make things interesting for the playoff race if they snuck in a win? But a Southern Swine (the burger) sounds good right about now.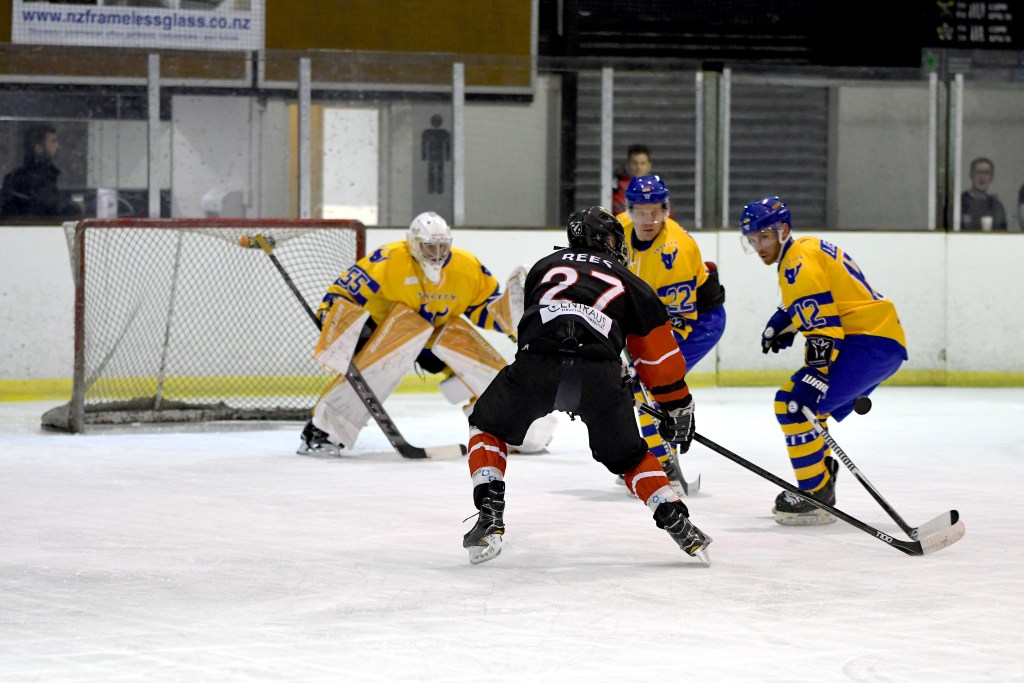 Photo: Josh Fraser


Thunder v Swarm @ Paradice Botany Downs
This will be the series of the round to watch with both chasing the third and final playoff spot. Paris 'Captain Fantastic' Heyd is rolling at a goal a game pace with 12 goals on the year along with a four-point lead in the scoring race. Can the Botany coaching team come up with a plan to shut down the high-flying Heyd?
The Thunder need to get the points sooner rather than later as they still have a bye week ahead in the schedule which won't help their duel with the Swarm for that final post-season spot.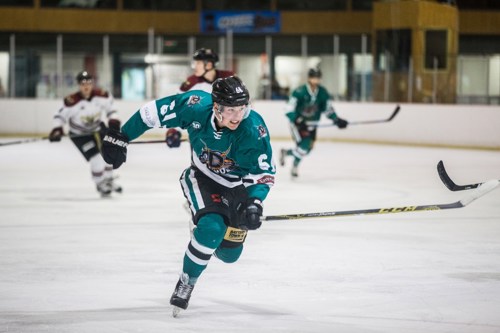 Photo: Sari Robins-Laughton
Tickets are still available in both Auckland & Queenstown so get yours now and of course don't forget if you can't make it out to the games, they will be live streamed on the NZIHL YouTube channel.
NZIHL Round 8 Game Schedule:
Canterbury Red Devils v Skycity Stampede – Queenstown Ice Arena
July 20th & 21st at 7:00pm
Dunedin Thunder v Botany Swarm – Paradice Botany Downs, Auckland
July 21st at 4:40pm & July 22nd at 4:55pm

Words by Joseph Durie - Please direct all hate to Joe_Ray_Me on Twitter

This article was first published on puckyeah.nz and is republished here with permission.